Robot Daycare [Jam Version]
Mini Crowdfunding for Steam
---
Hey everyone, the Robot Daycare remake is almost around the corner now!
As you might know, developers need to deposit money in order to put a game on Steam. Since Robot Daycare is free to play, there'd be no way for me to get this money back, so I'll need your help to make this Steam launch happen.
Since I'd feel bad asking for money without giving you anything in return, I've opened commissions to help me cover the costs. Here's what I'm offering at the moment: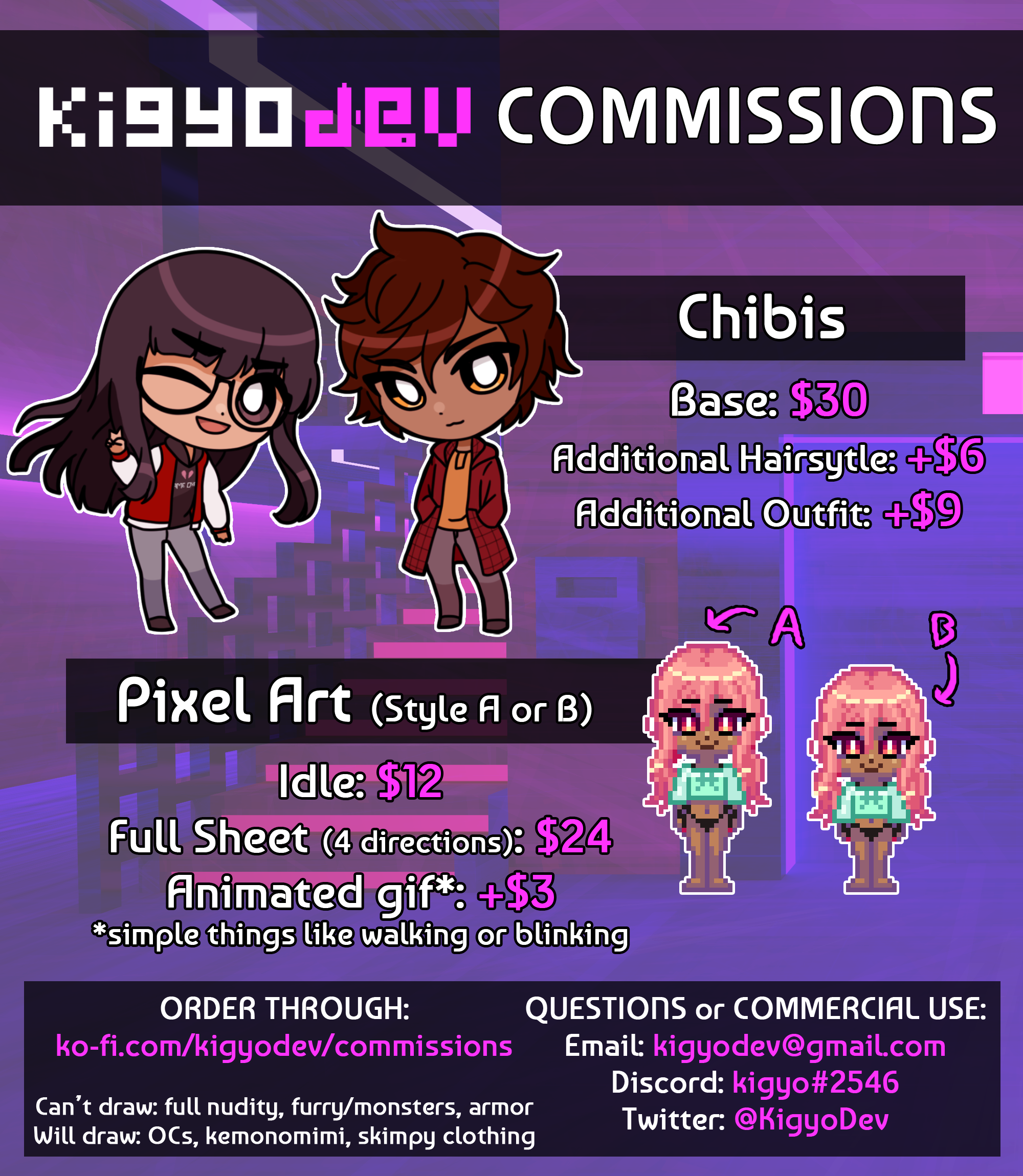 If you commission me, you'll help me put Robot Daycare on Steam and also get a drawing in return. A neat deal, right? I hope you'll consider it!
In case you only want to pitch in a small amount, you could also donate a coffee or support me on Patreon! My lowest tier is just $1 a month, and it lets you read almost all of my posts. Any amount helps!
(I do want to note that the Itch.io release is going to happen no matter what, since Itch.io is cool and doesn't have any fees like that. This devlog is really just about putting the remake on another store, so don't feel bad if you can't pitch in!)

Thank you for your continued support!
Get Robot Daycare [Jam Version]