Artificial Selection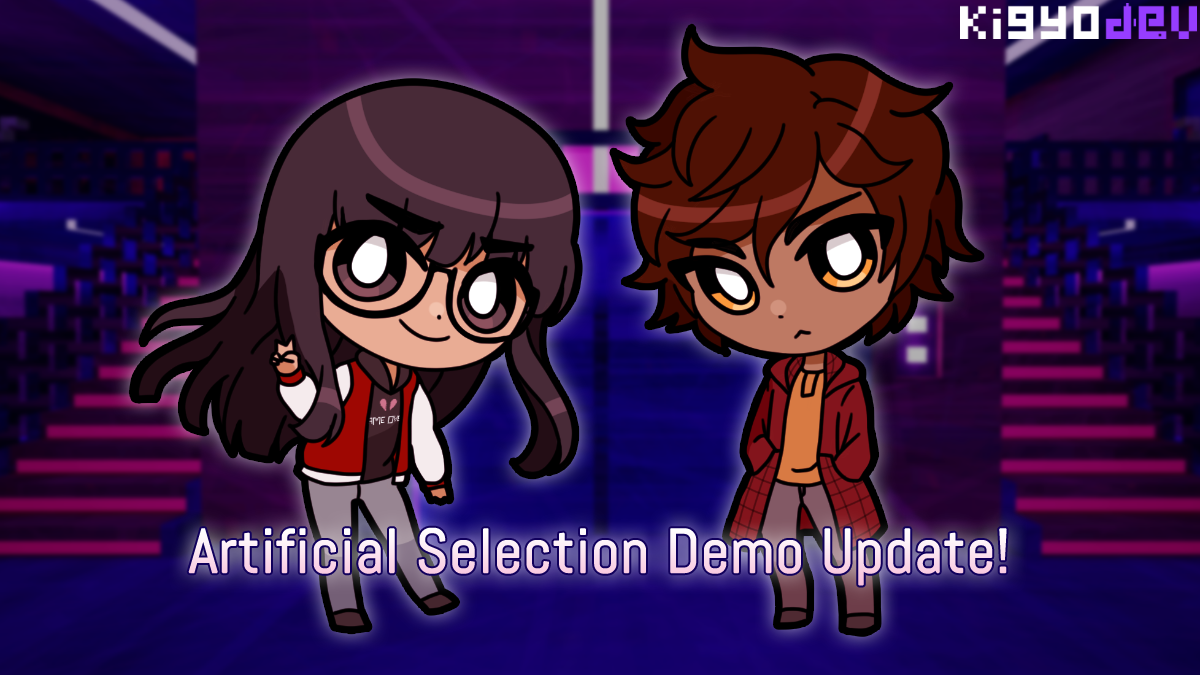 The new demo is finally up! Go ahead and download it here!
Those who already played the previous demo might not want to replay the whole thing. This is why I made a web demo available here.
It only contains the new escape room and can be played in your browser!
Apologies for the delay and thank you for your patience. I hope you like the new look and content!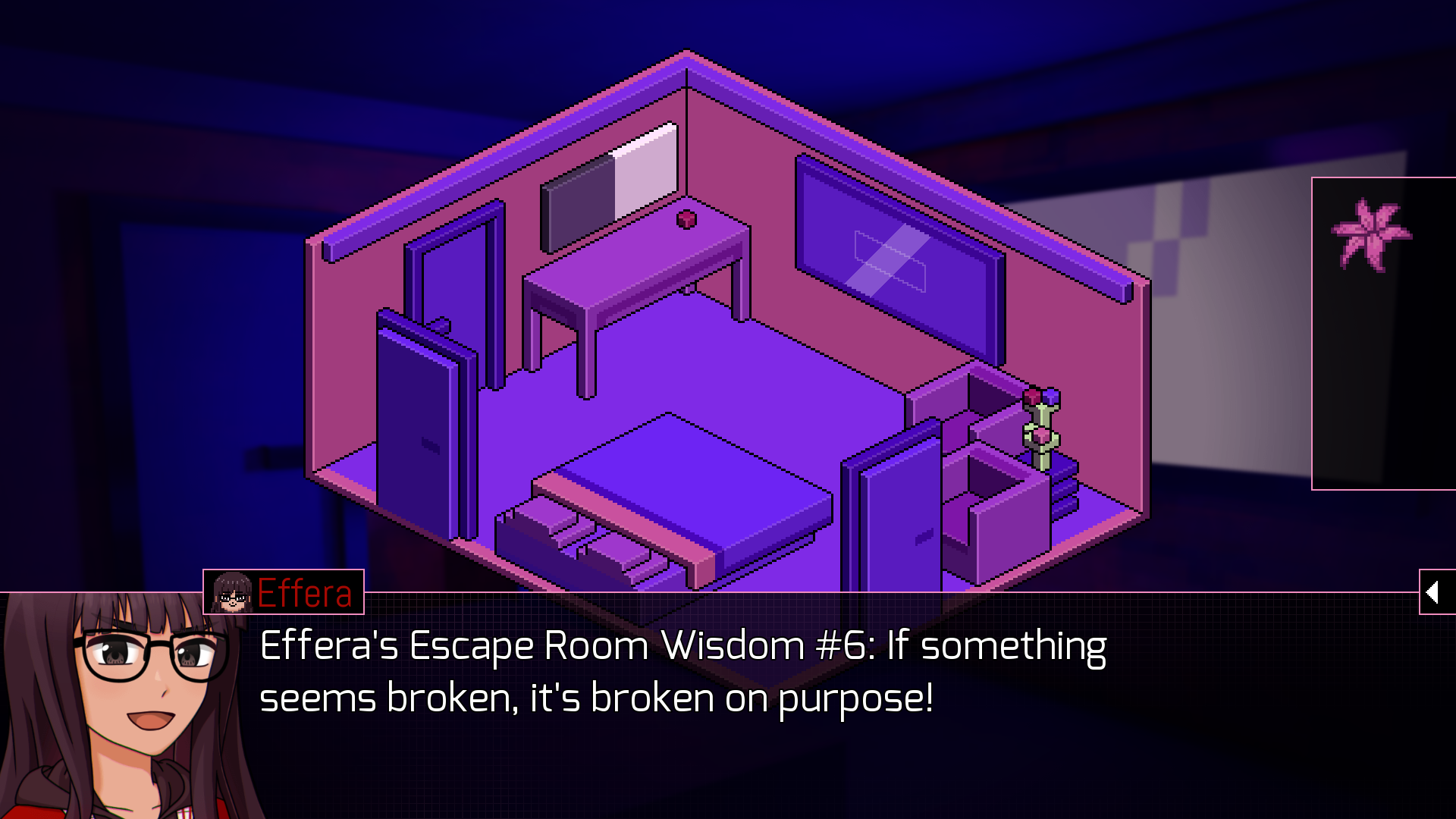 ...Is anyone still around? You might be curious about what exact changes were made.
Here is a list of improvements:
New 1920x1080 resolution (with smaller sizes available)
New character sprites (some of which have multiple poses)
Character sprites blink
Various new scenes, and fleshed out old scenes
Fixed typos
New OST by Zaxcess
New backgrounds
New CGs
A brand new escape room
Made the cell escape room less frustrating (by replacing a certain puzzle)
New look for the escape rooms (now in full color)
Option to skip previously solved escape rooms
Improved controls for the escape rooms
Optional puzzle solver for people who don't feel like using their brain (which is valid)
Added sound effects
Added various hops and screen flash effects (which can be disabled)
The text box slides up and down, rather than hiding abruptly
Side images for characters that aren't on screen
Added more information to the character menu (such as age and gender)
Character menu can be navigated with arrow keys
Added map and total play time in the menu
Optional click-to-continue icon
Optional cursor which adds a lot of flair to the escape rooms but makes the game lag (it's a feature!)
Vignette effect (which can be adjusted)
Text outlines (which can be adjusted)
History screen now makes it obvious which lines are narration
...And probably even more!
I believe my skills have improved a lot over the past year, and I will continue trying my best for this game.
Thank you for your support!