Deep Sea Valentine
Hey everyone!
I'm happy to announce that the next update will be ready soon. Here's what's coming your way:
Massive Engine Update . It took a while, but it's finally coming! The new engine significantly boosts performance and has a much smoother camera. I think you'll really love how the game feels to play!
Bonus Story . If you've reached a certain ending, you will unlock an epilogue featuring all the girls in brand new outfits!
Route Shortcuts . I'm introducing a new feature that will make getting all endings and 100%ing the game a lot easier. No more running back and forth between the murky waters and purple forest a million times!
And more!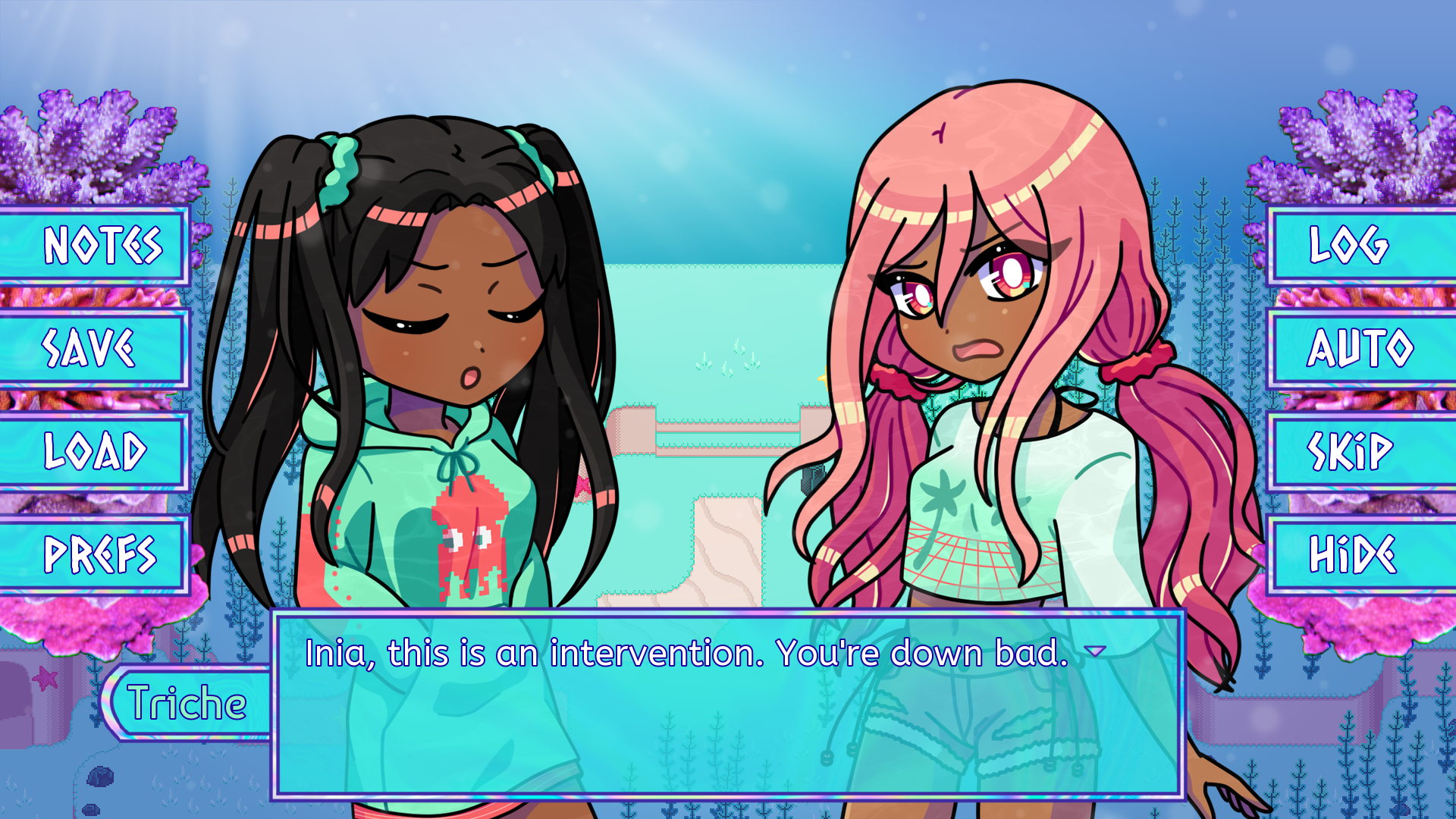 A sneak peek at the new bonus story.
Aside from that, I'm also publishing an art book for Deep Sea Valentine. It will launch at the same time as the update!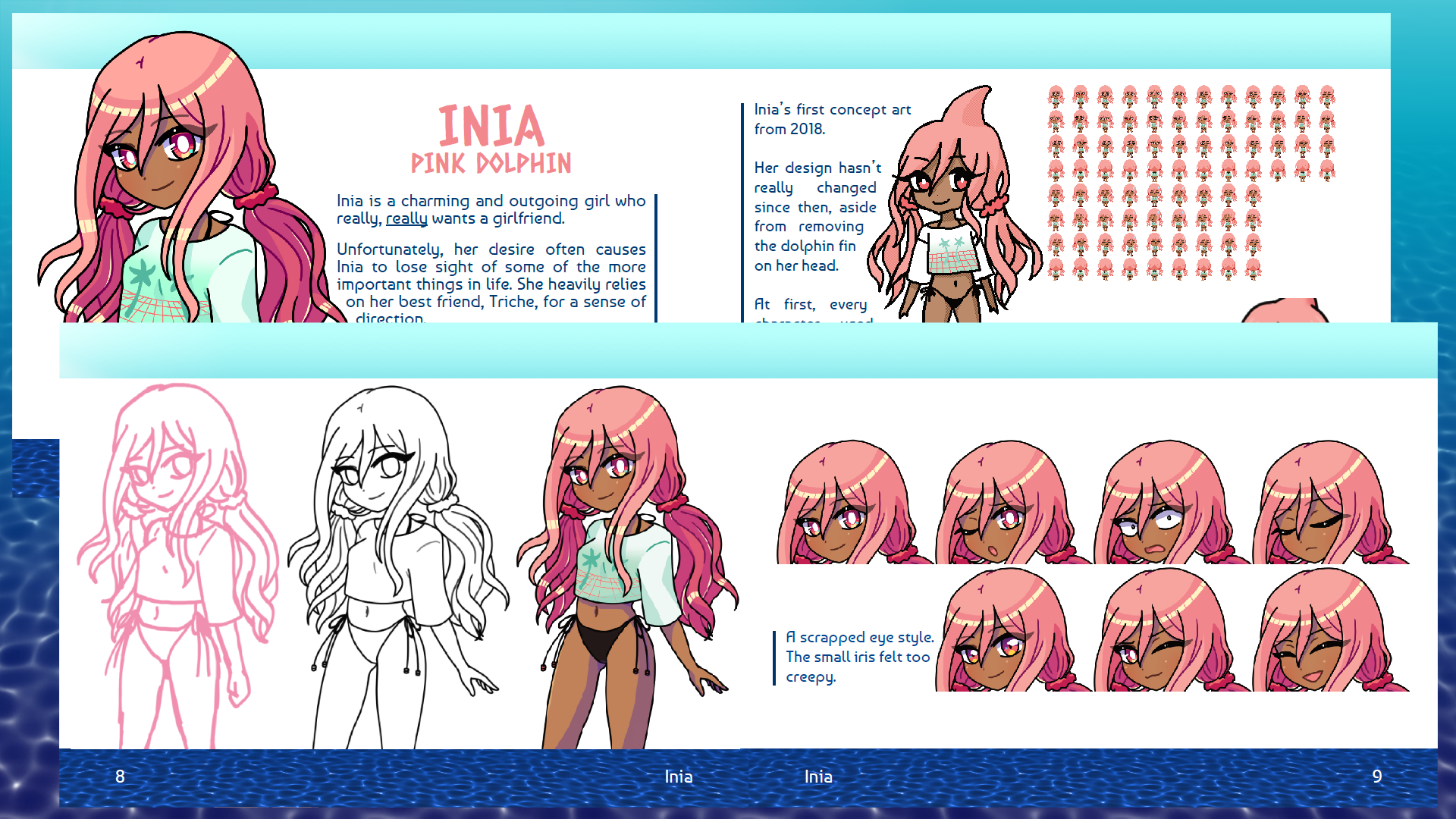 The only drawback of the new update is that it will most certainly break all save files, since much of the underlying code has been completely rewritten. If you're in the middle of a run, make sure to get at least one ending so your progress wasn't for nothing!
All cleared endings still carry over, and will help you make great use of the route shortcuts feature!
Currently, I'm still working on some final touches, but the update should be out within a week or two.
Thank you for your patience, and see you soon!